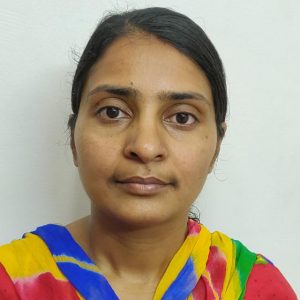 In my pursuit of building a culturally rich classroom, I had the pleasure of connecting with the programs of the British Council. Together, we organized an intercultural exchange meeting for young netizens from around the world on a virtual platform. During this event, students expressed their opinions and shared their experiences regarding the current situation. The students had a valuable learning experience while engaging in productive conversations on a wide range of topics, including courses and extracurricular activities, ways to maintain positivity in challenging situations, and even discussing favorite books and habits. This exchange also emphasized the importance of understanding customs and supporting the mental health of individuals from different backgrounds. The sharing of teaching practices created a mutual learning experience, fostering a strong bond between students and their counselors and creating a joyful learning environment based on kindness and respect, a universal language everyone understands.
My journey took an unexpected turn when I had to undergo cataract surgery and, shortly after, tested positive for COVID-19, which resulted in anemia. During this difficult period, it became challenging to maintain my focus and hope for a proper recovery that would allow me to return to work as before. Ultimately, I made the difficult decision to resign from my job, as I did not want the students' studies to be hampered due to my health condition. As a single mother, this situation presented significant challenges, but I am grateful to have finally recovered, thanks to the support and grace of God.
I firmly believe that determination and attention never cease, which is why it was a great pleasure for me to organize a webinar titled "Together We Can" in collaboration with the International Global Professionals (IGP). The webinar was attended by parents and teachers from around the world, with a specific focus on a highly relevant topic: "Developing the Emotional Adaptability of Children." This unique opportunity allowed students to engage in virtual excursions to different places, connecting classrooms across various countries, including the World Museum. Using PowerPoint presentations and camera reports, I took the students on a virtual tour of different temples in Nepal, aiming to inspire and uplift the lives of the less fortunate and those in need. Additionally, I had the privilege of joining the "Aapna Pathsala" initiative, which provides online education and extends a helping hand to the disadvantaged. We are currently working towards launching this initiative in Nepal. Furthermore, I am proud to have contributed my services to Edmodo, a virtual platform that enables the entire educational community to learn together from anywhere through its all-in-one learning management system (LMS), communication tools, collaborative features, and Zoom video conferencing.
I am filled with immense gratitude as I reflect upon my journey and the support I received along the way. I express my heartfelt appreciation to Mrs. Rachana Karki, HR Manager of BVS School, and my friends at Kendriya Vidyalaya – Kathmandu, as well as my beloved students and my children. Their unwavering support during challenging times has been invaluable. I would also like to extend my deepest thanks to the Saksham Society for honoring me with this prestigious award. Lastly, I am grateful to the school in which I am currently employed for providing a supportive environment that encourages personal and professional growth.
With unwavering determination and a commitment to global connections, together we can overcome challenges and inspire a brighter future for education.